MALARIA


Malaria parasites have been with us since the dawn of time. At present, at least 300,000,000 people are affected by malaria globally, and there are between 1,000,000 and 1,500,000 malaria deaths per year . Malaria is generally endemic in the tropics, with extensions into the subtropics.
A traveler would be at most risk
the south-west Pacific (Solomon Islands, Papua New Guinea and Vanuatu)
Asia (in particular parts of Thailand, Myanmar, Sabah, Vietnam and India)
Africa (with the East African countries posing a very high risk).
In much of the tropics and subtropics, this disease is a major health problem and as I mentioned before, more than 1 million people die from it.   It presents a major disease hazard for travelers to warm climates.
Travelers are urged to seek advice on anti-malarial drugs from their health practitioner or doctor before departure, however,   There is   'NO'  anti-malaria drug that is   ' 100%  EFFECTIVE '   so malaria  CAN STILL OCCUR  in people who take their drugs regularly.   It is therefore also important to protect yourself from being bitten by mosquitoes.
A natural home Remedy may also help :-
To mix up your own homemade natural repellent: 

Fill a travel-sized mist bottle, almost full, with distilled water then add up to six drops of lavender, citronella (or lemongrass) and cedarwood.

Make sure to shake this mixture before spraying so that the oil and water mix together. You can apply this mist every fifteen minutes for the best results.
Visitors to resort areas and major cities in Southeast Asia do not usually require anti-malaria drugs.    Even for short term visitors to Papua New Guinea and the Solomon Islands (including Port Moresby and Honiara), General Practitioners advise to take anti-malaria drugs.
The most common symptoms of malaria
These are – high fever, headache, backache, nausea, vomiting, and muscle and joint pains.    People who are untreated or incompletely treated, some malaria parasites may persist and cause recurrent symptoms for years.
The period between the bite of an infected mosquito and the appearance of symptoms may be as short as nine days, but sometimes people don't become ill until months or, rarely,  years after the bite.
The first symptoms usually occur 10 days to 4 weeks after infection, though they can appear as early as 8 days or as long as a year after infection.    The parasites (called sporozoites)  travel through the bloodstream to the liver, where they mature and release another form, the merozoites.
The parasites enter the bloodstream and multiply inside the red blood cells which then break open within 48 to 72 hours (when symptoms occur) infecting more red blood cells.
There are four types of common malaria parasites.  Recently, a fifth type, Plasmodium knowlesi, has been causing malaria in Malaysia and areas of southeast Asia.  Another type, falciparum malaria, affects more red blood cells than the other types and is much more serious. It can be fatal within a few hours of the first symptoms.
During a physical examination, one of the signs the doctor may find is an Enlarged Liver or Enlarged Spleen.  Malaria blood smears taken at 6 to 12 hour intervals confirm the diagnosis.
Malaria is not transmitted from person to person
Malaria can not be spread by infected people, but is spread to people by the bite of particular types of mosquito, the Anopheles mosquito is one.
When a mosquito bites a person with malaria parasites in their blood, the mosquito then will become infected with malaria.
After a period of development inside the mosquito, malaria parasites can then be transmitted from the mosquito to any person whom it bites. The mosquito is infected for life and will continue to infect people.
In some areas of the world, mosquitoes that carry malaria have developed resistance to insecticides.   In addition, the parasites have developed resistance to some antibiotics.   These conditions have led to difficulty in controlling both the rate of infection and spread of this disease.
Treatment
There are several effective drugs for treating malaria, though treatment needs to take into account the possibility of resistant malaria parasites, which varies depending on the geographical area.  Early malaria can usually be easily treated whereas late, severe or complicated malaria can be a life-threatening medical emergency.  Some types of malaria may re-occur, requiring additional treatment.
Sirius Health,
Should someone become infected, whether or not they have had their vaccinations against the disease, we use several treatments, all of which are "non invasive"  and with incredible success in eliminating the parasites within a short period of time, and has, over the many years of treating people (and Animals)  he has had no failure rates.
Symptoms to watch out for :
Anemia
Bloody Stools
Chills

Coma
Convulsion
Fever
Headache
Jaundice
Muscle pain
Nausea
Sweating
Vomiting
Hypoglycaemia  – may quickly lead to general deterioration and coma.  It is common in children (up to 25%) and pregnant women.  Glucose may be life-saving.  If the glycogen store in the liver is low (malnutrition) the risk of hypoglycaemia increases [glycogen is converted to glucose = blood sugar]
This has not been tested with Malaria, however does give a bit of interest as to what else this may be capable of helping : 
In 2002, National Geographic published an article describing how a Russian military lab accidentally released weapons-grade anthrax into the wind. What they didn't report is what the Russians did in response. In fact, the Russian brass ordered top minds at the State Scientific Center Research Institute to develop a "universal antidote" for biological warfare agents. They researched over 600 different compounds––and found one with astonishing power and safety.
How it works. It's not a drug, but a probiotic capsule packed with "friendly" bacteria called Lactobacillus bulgaricus. Couldn't be safer, because it's a special strain of healthful microbes found in yogurt! Yet it makes your immune system attack "unfriendly" microbes with incredible speed.
Also, a lady who was suffering with a nasty flu bug took some of this immune booster, probiotics and it knocked out her flu in 8 hours.  One doctor reports it may even be effective against the "incurable" Hepatitis C virus.
ADVERSE REACTIONS OF SOME ANTI-MALARIA DRUGS
A senior Pentagon official ordered an emergency review of the military's use of an anti-malaria drug known to have severe psychiatric side effects – nine days after the Afghan massacre in which a U.S. solider allegedly shot dead 17 civilians including nine children, it has been alleged.
The notorious drug Mefloquine, also known as Lariam, has been implicated in a number of suicides and homicides in the military spanning back more than ten years, with side effects including paranoia, hallucinations and psychotic behaviour.
Mefloquin is used to treat malaria and was developed by Army researchers towards the end of the Vietnam War.
It gained support among the fighting forces because it works in areas where mosquitoes developed resistance to an earlier treatment, chloroquine, and requires just one tablet a week, not the daily dose needed with other medications.
Side effects include seizures, depression, hallucinations, violent behaviour, feeling that others want to harm you, thoughts of hurting or killing yourself and many others.
Almost four decades after inventing it, the U.S. Army pushed it to the back of its medicine cabinet. The about-face followed years of complaints and concerns that mefloquine caused psychiatric and physical side effects.
Over the past four years, the Army slashed by almost 75 per cent the amount of mefloquine it prescribes, even as it sent thousands more soldiers to malaria-prone Afghanistan.  Soldiers who had suffered from traumatic brain injuries were particularly advised against using it.
'Mefloquine is a zombie drug. It's dangerous, and it should have been killed off years ago,' said Dr. Remington Nevin, an epidemiologist and Army major who has published research that he said showed the drug can be potentially toxic to the brain.
 DENGUE FEVER
As there is  'NO'  Vaccine
Dengue fever is also known as break-bone fever, is an infectious tropical disease  caused by the Dengue Virus
Dengue, like Malaria, is mainly caused by mosquitoes, but by a different kind. Dengue is caused by the aedes aegypti mosquito that also spreads Chikunguniya and Yellow fever.  While there are readily available antibiotics to treat malaria, dengue has no direct medicine. "Malaria is caused by the plasmodium parasite.
Dengue is a virus so antibiotics are useless against it.   Doctors  try to take care of the complications caused by dengue, like infusing the patient with platelets when the platelet count falls.  Other than that dengue is a self-limiting disease.
The complications caused by dengue include Symptoms of
fever,

headache,

muscle and joint pains, and

a characteristic skin rash that is similar to measles.  
In a small proportion of cases the disease develops into the life-threatening dengue hemorrhagic fever, resulting in bleeding, low levels of blood platelets and blood plasma leakage, or into dengue shock syndrome, where dangerously low blood pressure occurs.severe fever and headaches, muscle and joint pain, vomiting as well as a measles-like rash in the upper torso and chest.
Treatment
As there is no Vaccine, treatment of acute dengue is supportive, using either oral or intravenous re-hydration  for mild or moderate disease, and intravenous fluids  and blood transfusion for more severe cases.
Dr Arikian – Sirius Health,
Should someone become infected, whether or not they have had their vaccinations against the disease, Dr Arikian uses several treatments, all of which are "non invasive".   He has had incredible success in eliminating the parasites within a short period of time, and has, over the many years of treating people (and Animals)  he has had no failure rates.


Mosquito trap (Dengue prevention)
It's just a mix of water, brown sugar and yeast.

1). Cut the neck off a plastic soft drink bottle.

2). Remove the bottle cap and flip the neck upside down and place it in the bottle opening that you just cut, so you now have a funnel inside the bottom half of the bottle.
3). To bait the trap, take the lower portion of the bottle. Dissolve the brown sugar in hot water.   Let it cool down to ~70 deg F.
4). Add the yeast.   Carbon dioxide will form (This will attract the mosquitoes)
5). Tape together using packing tape or duct tape.  Cover the lower portion of the bottle with a dark wrap.   The Mosquito's will easily find their way into the bottle, but not so easily get out.

6). Place it in a corner in your house. In 2 weeks you will be surprised by the number of dead mosquito's.
Japanese encephalitis (JE) is a recently emerged disease in Australia.
JE virus may have been introduced into Australia by infected birds, or the frugivorous bats, or mosquitoes.
The Japanese encephalitis virus is one of the most common travel related disease with around 50,000 cases per year.
The virus — a flavivirus — can affect both animals (pigs and birds) and humans.   In humans, it can cause inflammation of your brain (encephalitis) and the membranes that cover it.   Being bitten by an infected mosquito is the only way of catching this virus — it cannot be passed from person to person.
If you get Japanese encephalitis while you are pregnant you may have an increased risk of miscarriage.
Symptoms
The incubation period is generally between 6 and 16 days so it's important to see a Doctor or Practitioner as soon as possible after a suspected infection.  Symptoms of Japanese encephalitis vary depending on the severity of the infection but may include:
lethargy
neck rigidity
high fever
meningitis
febrile headache
disorientation
tremors
gastrointestinal symptoms
Most people who are infected with the Japanese encephalitis virus have no ill effects or only mild symptoms.
About one in every 200 people who have been severely infected can experience:
high fever;
headache;
Meningitis Symptoms
neck stiffness;
seizures (fits);
confusion;
paralysis; and
coma.
Symptoms usually appear 5–15 days after you are infected.  About 30 per cent of the people who have the severe form of the disease will die, and up to half of those who survive will have long-lasting damage to their brain and nervous system.
Treatment of Japanese encephalitis
Unfortunately, there is no specific treatment available that can cure Japanese encephalitis. People who experience the more severe form of the disease will need to be treated in hospital.
Vaccination
There is a vaccine available to prevent this potentially fatal disease.  Immunization against Japanese Encephalitis involves a course of vaccinations over a 30 day period.  The vaccine is given on days 0, 7, and 28.   A Booster Vaccine is required every 3 years.    Even if you have been vaccinated, it's still important to take precautions to prevent being bitten by mosquitoes as Vaccines are not always full proof.
Dr Arikian – Sirius Health,
Should someone become infected, whether or not they have had their vaccinations against the disease, Dr Arikian uses several treatments, all of which are "non invasive".   He has had incredible success in eliminating the parasites within a short period of time, and has, over the many years of treating people (and Animals)  he has had no failure rates.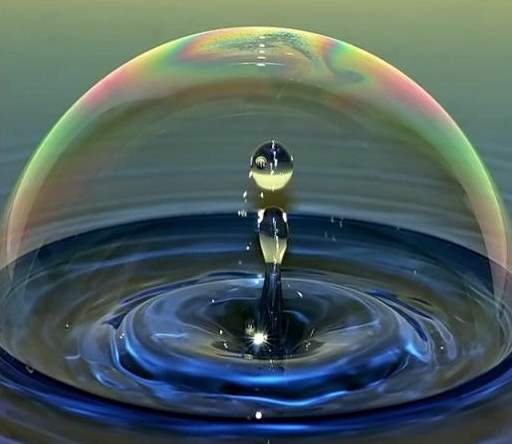 Tests revealed that the malaria parasite, Plasmodium falciparum has undergone a genetic change making it resistant to one of the most popular drug treatments
Millions of lives are at risk as one of the best drugs used to treat malaria is losing its potency, say experts.
Resistant strains of the deadliest and most common form of the disease have been confirmed on the border of Thailand and Burma.
Experts now fear if it cannot be defeated thousands more lives could be lost to the disease, as drug-resistant strains of the virus could potentially spread across India and Africa.
Lead researcher, Professor Francois Nosten, director of the Shoklo Malaria Research Unit in Thailand, said: 'This is very worrying indeed and suggests that we are in a race against time to control malaria in these regions before drug resistance worsens and develops and spreads further.
'The effect of that happening could be devastating. Malaria already kills hundreds of thousands of people a year – if our drugs become ineffective, this figure will rise dramatically.'
In 2010, malaria killed an estimated 655,000 people worldwide, mostly young children and pregnant women.
However, some estimates put the annual death toll at more than one million.
Since 2006 Artemesinin has been regarded as a miracle cure for malaria because it has few side-effects and, up to now, has been almost 100 per cent effective.
Resistance to it was first detected in western Cambodia in 2009, and despite efforts to contain the spread, it appears that it has now spread 800km along Thailand's north-western border with Burma.
Concerns have been raised as, twice before, resistance to the then gold standard anti-malarial drugs – chloroquine and sulfadoxine-pyrimethamine – started in the same region before spreading to South-east Asia and Africa, leading to the deaths of millions of children.
Prof Nosten added: 'We have now seen the emergence of malaria resistant to our best drugs, and these resistant parasites are not confined to western Cambodia.'
Prof Nosten, along with a team of British and Thai scientists measured the effectiveness of artemisinin treatments in more than 3,000 malaria patients who attended clinics in the region.
Over a 10-year period between 2001 and 2010, the average time taken to reduce the number of parasites in the blood by half rose from 2.6 hours to 3.7 hours.
This is said to be a clear sign that the drugs are becoming less effective. The proportion of slow-clearing infections increased over the same period from six to 200 out of every 1,000 cases.
The scientists warned in a paper published in The Lancet medical journal that resistance rates on the Thai-Burmese border could match those in western Cambodia within two to six years.
Two US experts commenting on the findings highlight that artemisinin combination treatments were the last bastion of defence against P. falciparum.
Dr Anne-Catrin Uhlemann and Dr David Fidock, from Columbia University College of Physicians and Surgeons in New York, wrote: 'Antimalarial control efforts are vitally dependent on artemisinin combination treatments. Should these regimens fail, no other drugs are ready for deployment.'
While Dr Jimmy Whitworth, head of international activities at the Wellcome Trust, said: 'Researchers will need to monitor these outbreaks and follow them closely to make sure they are not spreading.
'Preventing the spread of artemisinin resistance to other regions is imperative, but as we can see here, it is going to be increasingly difficult.'
Approximately 1,500 travellers return to the UK with malaria every year. In 2008, there were 1,370 cases of malaria reported and six deaths in the UK.